Posted: Sep 15 2020 at 8:27am | IP Logged

---
At loooonnnnng last, my Tailgate Assist arrived. First & foremost, it is exactly the right part. In fact the instructions say "For Nissan Frontier 2006-Present". Not sure why, but every time I looked up this part it said, "This part does not fit your truck".

I got it from WalMart, but the order was filled by LiftSupportDepot.com. The part # on the Assist is GL2006. The part # I actually ordered was "Sachs SG325900EZ Lift Support". From start to finish was 20 minutes (including picture taking). You'll need a 10mm, 13mm, & 15mm socket, a phillips head screwdriver, and 2 Allen wrentches (not sure of the sizes).
It works great, but there are 2 issues: 1) it doesn't engage until you lower the tailgate a couple of inches, and 2) the driver's side safety cable on my tailgate isn't fully taut when the tailgate is down. That means the tailgate assist isn't fully taut, so the portion of the assist attached to the tailgate could potentially wrangle off. I may have to do something to prevent that. Problem #2 is an issue with my truck, not the Assist.
I did put a zip tie on the clasp that's meant to keep the tailgate assist from slipping off the bolt where it's attached to the truck frame as someone suggested. So far it works great.
I'm happy to answer any questions you have about it or post another picture if you want.

L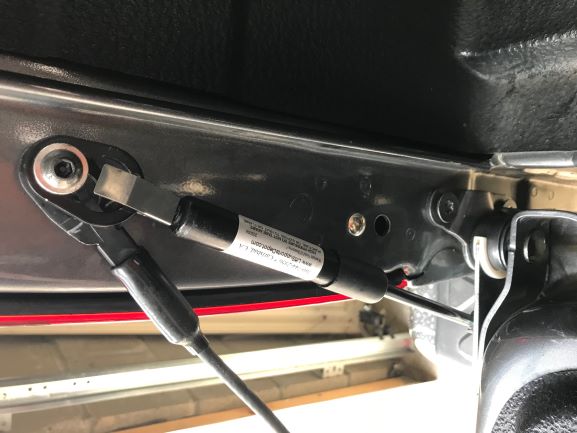 The "loose" fitting on the tailgate.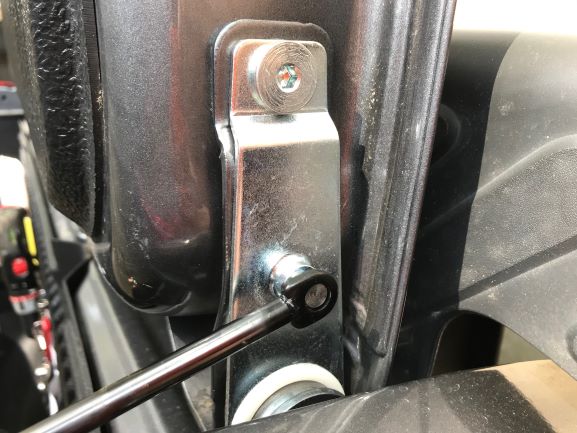 The instructions are excellent! Pictures AND brief description of what to do.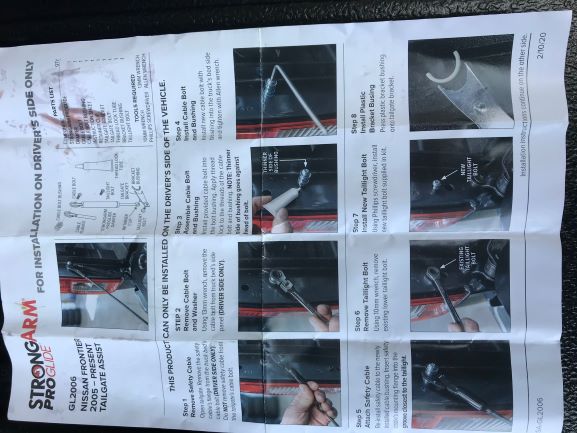 With the zip tie added.